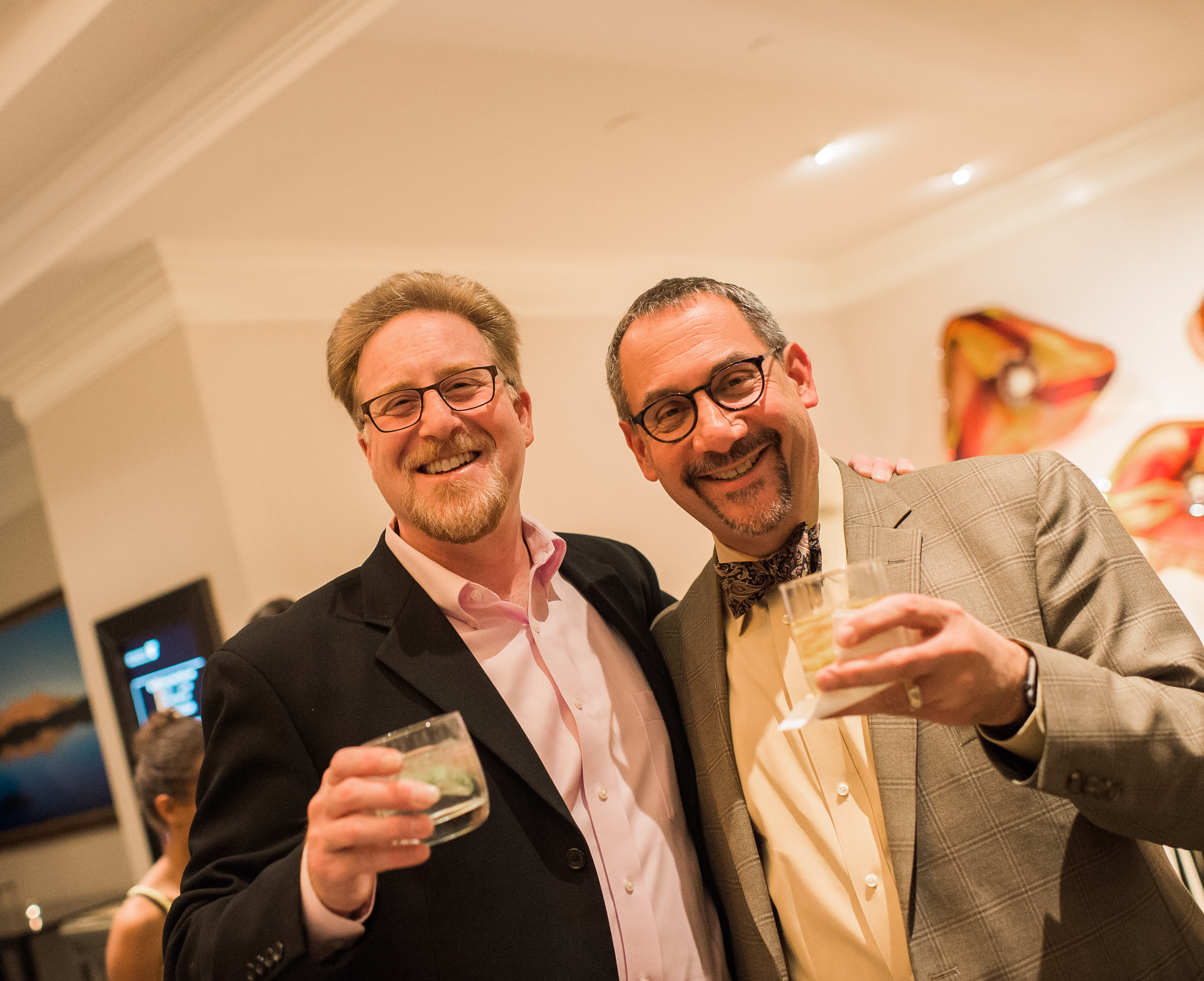 Rabbi Joe Black has served as Senior Rabbi of Temple Emanuel in Denver, CO since July, 2010.  He also served pulpits in Albuquerque, New Mexico and Minneapolis, Minnesota.  A Nationally recognized musician, he has recorded 5 albums of original Jewish music. He also is an accomplished writer and poet.
Rabbi Black has published several poems and articles in leading national literary and academic journals.  He is a frequent contributor to anthologies and collections of Jewish writing. Two of his songs, Boker Tov and The Afikoman Mambo have been made into Children's books and distributed by the PJ Library. His book, There Once Was A Man From Canaan:  The Five Books of Limerick, is a collection of Limericks based on each torah portion.  He has performed his original music in many communities in the United States and Canada and has received numerous honors for his performance and composition.
Steve Brodsky is a Cantorial Soloist, songwriter, recording artist and performer from Denver, Colorado. A proud product of the Reform movement, NFTY, and URJ camps, Steve has been a "professional Jew" virtually his entire career, working as a Camp Director, Youth Director, Educational Consultant, Artist-in-Residence, and Cantorial Soloist. For many years he worked in the publishing industry, publishing Jewish educational materials for A.R.E. Publishing and producing CDs and songbooks of contemporary Jewish music for URJ Books and Music. Steve is a founding member of two Jewish rock bands: Mah Tovu (along with Yoshi Zweiback and Ken Chasen) and Sababa (with partners Scott Leader and Robbi Sherwin), and with those bands has recorded five CDs of original, contemporary Jewish music. Steve lives in Denver, Colorado with his wife Jill Katchen and sons Ben and Ari, and serves on the Clergy Team at Temple Emanuel as Cantorial Soloist and Music Director.