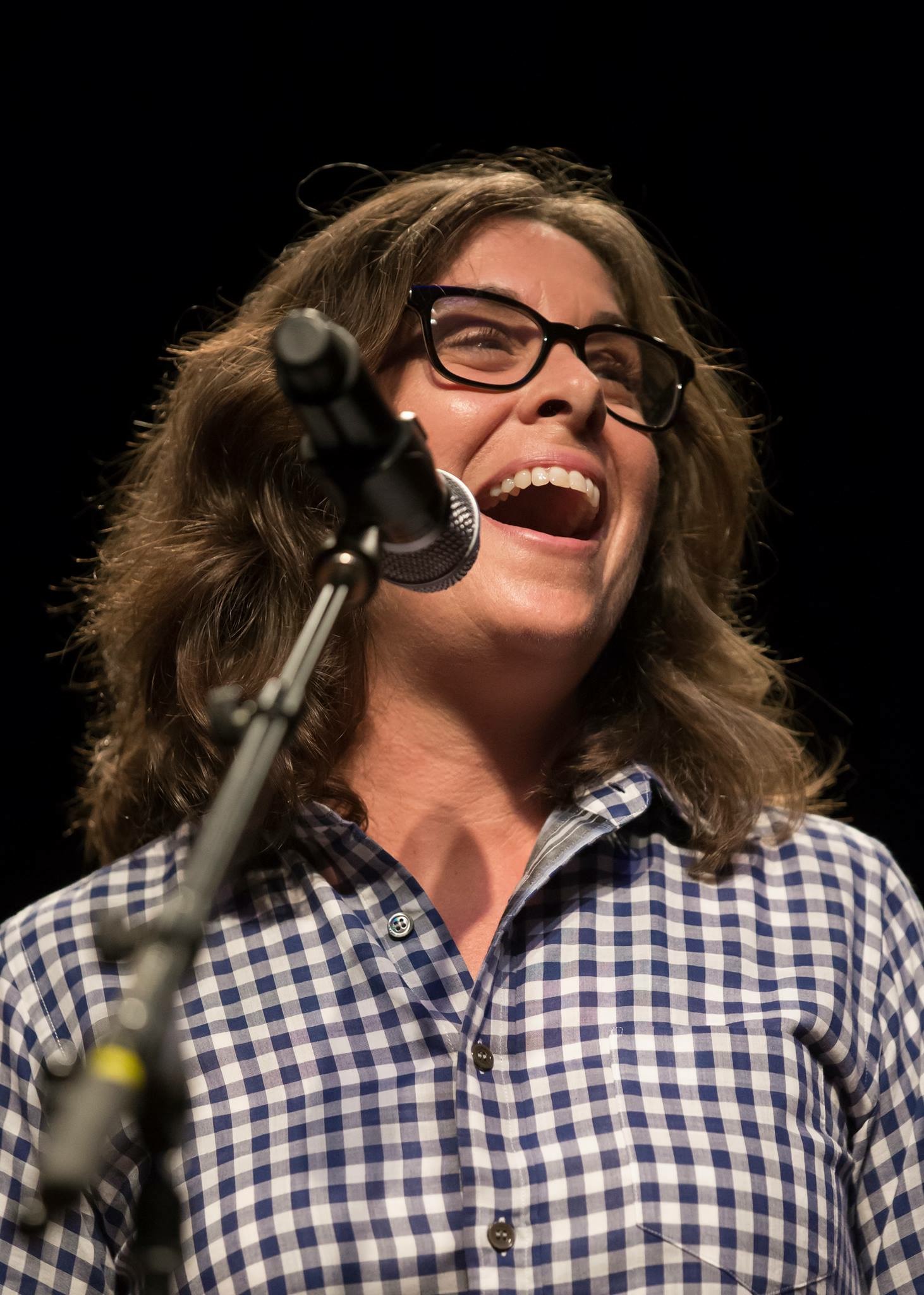 Julie Silver is one of the most celebrated and beloved performers in the world of contemporary Jewish music today. She tours throughout the world, and has been engaging audiences with her gorgeous compositions and liturgical settings, her lyrical guitar playing, her dynamic stage presence, and her megawatt smile for over 25 years.
Although she resides in Southern California, Julie's roots are deep in New England. She was raised in Newton, Massachusetts and by the time she was 18, she was leading raucous song sessions throughout the Reform Jewish movement and playing coffeehouses in and around Boston. Eventually, she would become one of the most sought-after song leaders in the country. She graduated from Clark University in Worcester, Massachusetts and was selected by her senior class to deliver the commencement address and sing an original song at Graduation in May, 1988. It was her first audience of thousands—the first of many.
After college, Silver landed a job as an on-air personality at WMJX, Magic 106.7 in Boston, the number one adult contemporary radio station in the city. She started as an overnight DJ, and quickly became the weekend host of "Bedtime Magic", a show that consistently hovered at the top of the Boston radio market. It was a natural fit for Silver who has impeccable comic timing as well as a silky-smooth speaking voice.
However it was her singing voice, her overwhelming desire to play her own music that would eventually take center stage. Julie moved to Santa Monica in June of 1994 to continue writing and recording. By the time she released her first album, Julie was stepping confidently into the national spotlight—a place where she shines most brightly to this day.
%
|
%
|
%
|
%
|
%